The school will open its doors soon. It is located on the 3rd floor of the Samaritaine shops, in the heart of Paris.
Children are welcomed in a fully bilingual English/French environment. The mix of ages from 3 to 6 creates a stimulating and collaborative learning environment.
The pedagogical foundation is based on Montessori materials, carefully selected to support the overall development of 2 year olds. Other activities, such as art, hip-hop, music and baking, complete the programme.
From nursery to kindergarten!
On the occasion of its establishment in the heart of the Samaritaine, 123 mon école has formed a unique partnership with People&Baby, to offer families childcare from 0 to 6 years of age! The crèche welcomes 40 children from 10 weeks old.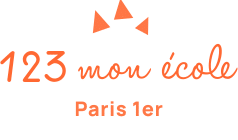 Today,
The kindergarten at 123 mon école Paris 1er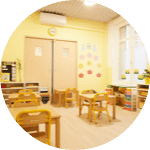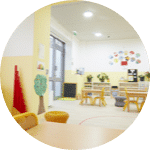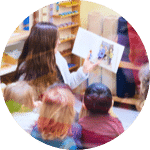 22
children per class in 3-6 years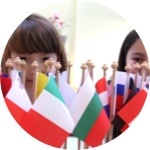 2
teachers per class, one English-speaking and one French-speaking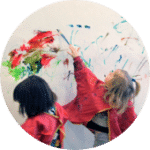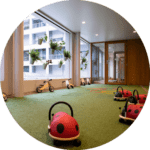 1
courtyard and play area
7, rue Baillet 75001 Paris
Located 4 minutes walk from the Pont neuf metro station.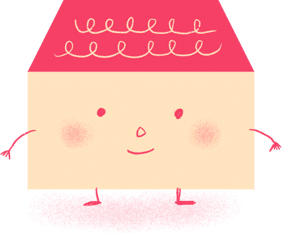 Enrollment
Full-time Enrollment
Monday, Tuesday, Thursday, and Friday
8.45am - 4pm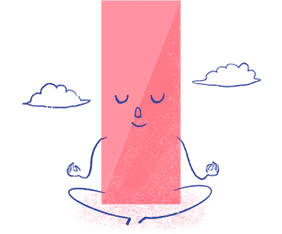 After-School Enrichment
After-School Care
Monday, Tuesday, Thursday, and Friday
4pm–6pm
Year-long and à la carte registration available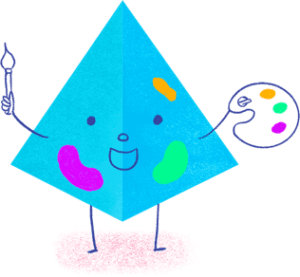 Wednesday Enrichment
9am–5pm
or
Part-time registration
9am–12:30pm (including lunch) or 12:30pm–5pm (excluding lunch)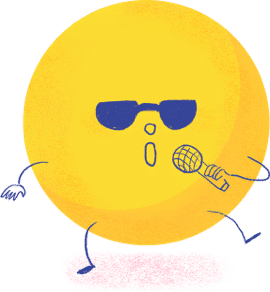 School Vacation Program

Monday, Tuesday, Wednesday, Thursday, and Friday
9am–5pm
or
Part-time enrollment
9am–12:30pm (including lunch) or 12:30pm–5pm (excluding lunch)
Extracurricular Enrichment
On Wednesdays, after school, and during school vacations, a team of Montessori teachers and enthusiastic artists offer workshops on a variety of themes such as hip-hop, sculpture, painting, outdoor games, yoga, theater, and screen-free coding.



At 123 mon école, lunch is a continuation of the Montessori approach to education, rather than an interruption. Mealtime is an opportunity for children to share and learn the rules and customs of living together with grace and courtesy.

Nap time is essential for all children in preschool and primary school. Children are given the time they need to rest, with a scheduled nap period from 12:30pm to 3pm.
At the beginning of the school year, each child is assigned their own bed, with a sheet and blanket provided by the school.

Located within the People & Baby crèche and directly accessible from the school, the school has a 100 square metre courtyard and a shared area where children can have access to many games and toys!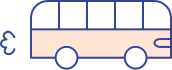 Step out of the classroom, go on a field trip, have an adventure!
Every year we organize field trips for children enrolled at the school,
providing opportunities for them to discover a variety of fun and cultural activities, including the aquarium, the Jardin des Plantes, the Musée en Herbes, the Paris farm, the Jardin d'Acclimatation, and the theater.

For the pleasure of gathering our team, parents and children, we organize a party: for
Christmas, at the end of the year and for Halloween.
Every year we offer new shows and fun; puppet shows, a cotton candy stand, balloon sculpting and much more.
We offer new shows and festivities every year; puppet shows, a candyfloss stand, balloon sculpting and many other things to discover!
Parents are also invited to come into the classrooms for a morning of immersion to share a studious morning with their children.
morning with their children.
Everyone needs time to adjust
At the beginning of each school year, the children
integrate the school gradually, at their own pace.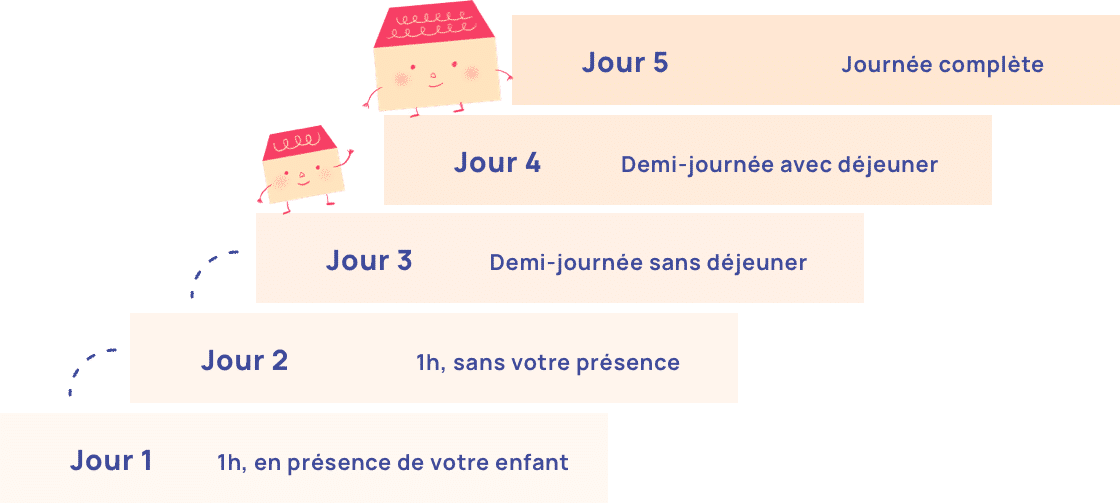 Currently Hiring
French-speaking teacher

Currently Hiring
English-speaking teacher


123 mon école supports parents by offering a series of educational workshops developed just for them.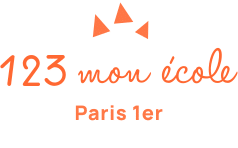 Enrollment

Monday, Tuesday, Thursday, and Friday
Full-time
9750€ per year
A 10% discount is granted on the school fees for the 2nd child and for single-parent families
Application fee*
€350
*This fee is neither deductible from tuition nor refundable.
Meal Program

Monday, Tuesday, Thursday, and Friday

1236€ per year
Lunchbox*
720€ per year
*Provided by parents - medical certificate required.
After-School Enrichment

Monday, Tuesday, Thursday, and Friday
2100€ per year
One-time registration
€18 / two hours
Wednesday Enrichment

Full time from 9am to 5pm
2400€ per year
95€ per day
Half-time from 9am to 12.30pm or 12.30pm to 5pm
1350€ per year
65€ per half day
No lunch for half-day registration 12.30-17.00.
Program unavailable during school vacations.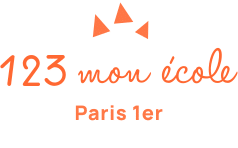 PRIMARY COMMUNITY, AGES 3-6

Virtual
open house

1 hour

Phone
call
Monday to Friday
9:30am–4:30pm