The School
123 mon école in Courbevoie will open in September 2022.
A lot of light for this new kindergarten with large windows, located near the business district of La Défense.
Eventually this welcoming school will accommodate three classes.
In September, we plan to open an environment for children ages 2 to 3, and another for children ages 3 to 6, both entirely bilingual (English/French).
Stay tuned for more information!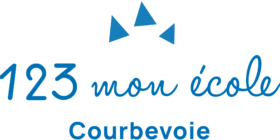 Today,
The kindergarten at 123 mon école Courbevoie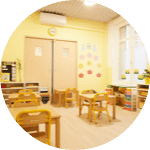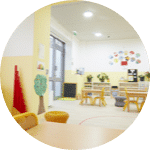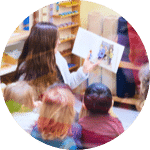 14
children per class in 2-3 years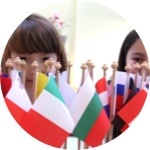 2
teachers per class, one English-speaking and one French-speaking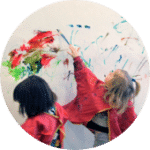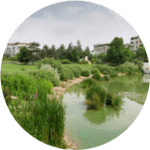 83 avenue Marceau, 92400 Courbevoie

Close to the La Défense business district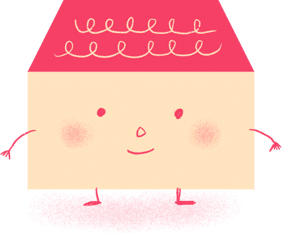 Enrollment
Full-time Enrollment
Monday, Tuesday, Thursday, and Friday
8.45am - 4pm

Part-time reception
only for 2-3 year olds
8.30am to 11.20am (without lunch) or 8.30am to 12.20pm (with lunch)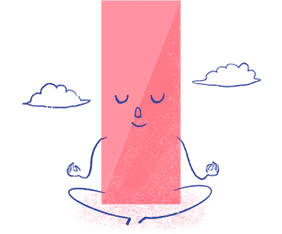 After-School Enrichment
After-School Care
Monday, Tuesday, Thursday, and Friday
4pm–5pm
Year-long and à la carte registration available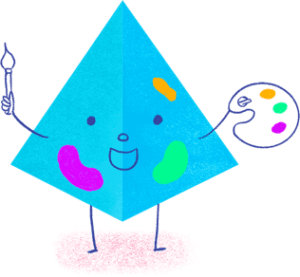 Wednesday Enrichment
9am–5pm
or
Part-time registration
9am–12:30pm (including lunch) or 12:30pm–5pm (excluding lunch)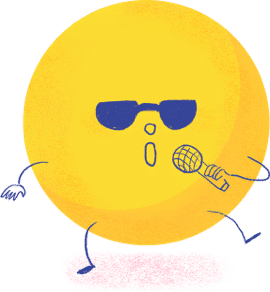 School Vacation Program

Monday, Tuesday, Wednesday, Thursday, and Friday
9am–5pm
or
Part-time enrollment
9am–12:30pm (including lunch) or 12:30pm–5pm (excluding lunch)
Extracurricular Enrichment
On Wednesdays, after school, and during school vacations, a team of Montessori teachers and enthusiastic artists offer workshops on a variety of themes such as hip-hop, sculpture, painting, outdoor games, yoga, theater, and screen-free coding.



At 123 mon école, lunch is a continuation of the Montessori approach to education, rather than an interruption. Mealtime is an opportunity for children to share and learn the rules and customs of living together with grace and courtesy.

Nap time is essential for all children in preschool and primary school. Children are given the time they need to rest, with a scheduled nap period from 12:30pm to 3pm.
At the beginning of the school year, each child is assigned their own bed, with a sheet and blanket provided by the school.

Most toddlers have not yet learned to use the toilet on their own. Our teachers care for them during diaper changes and guide them gradually towards independent toilet use.
The goal is for them to be out of diapers by the time they enter primary school.
Time to adapt
Each school year, children integrate into the school day gradually, at their own pace.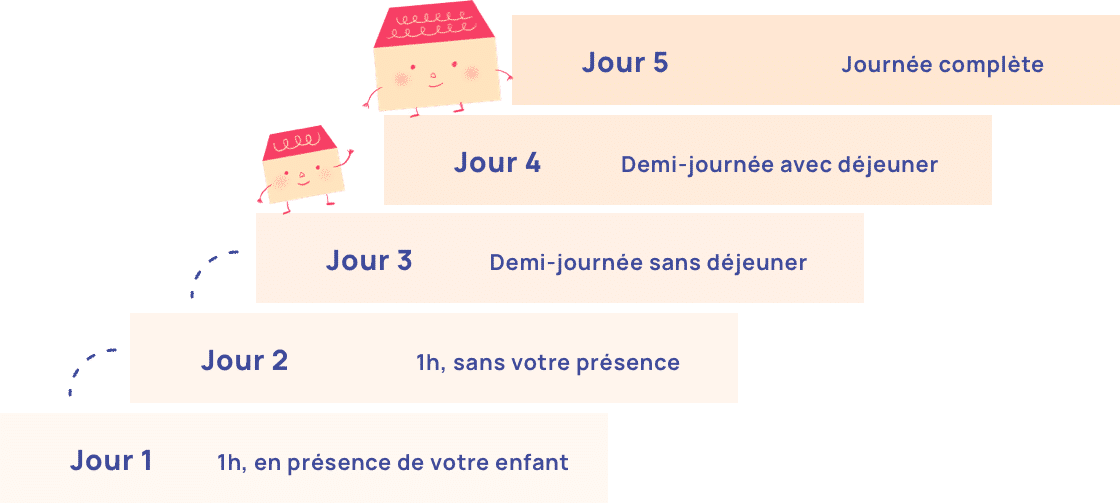 Located just opposite the school, this very large park has all the facilities, swing, green area, slide, etc.
green space, slide, etc...
We also organize sports activities here, weather permitting.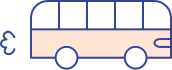 Step out of the classroom, go on a field trip, have an adventure!
Every year we organize field trips for children enrolled at the school,
providing opportunities for them to discover a variety of fun and cultural activities, including the aquarium, the Jardin des Plantes, the Musée en Herbes, the Paris farm, the Jardin d'Acclimatation, and the theater.

For the pleasure of gathering our team, parents and children, we organize a party: for
Christmas, at the end of the year and for Halloween.
Every year we offer new shows and fun; puppet shows, a cotton candy stand, balloon sculpting and much more.
We offer new shows and festivities every year; puppet shows, a candyfloss stand, balloon sculpting and many other things to discover!
Parents are also invited to come into the classrooms for a morning of immersion to share a studious morning with their children.
morning with their children.

Currently Hiring
French-speaking teacher

Currently Hiring
English-speaking teacher


123 mon école supports parents by offering a series of educational workshops developed just for them.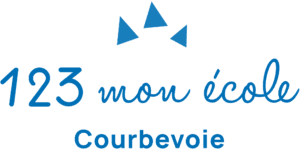 Enrollment

Monday, Tuesday, Thursday, and Friday
Full-time
€7800 per year
Part-time
€6600 per year
Siblings and single-parent families benefit from a 10% reduction in tuition.
Application fee*
€350
*This fee is neither deductible from tuition nor refundable.
Meal Program

Monday, Tuesday, Thursday, and Friday

€1056 per year
Lunchbox*
€528 per year
*Provided by the child's parents - medical certificate required.
After-School Enrichment

Monday, Tuesday, Thursday, and Friday
€1950 per year
One-time registration
€18 / two hours
Wednesday Enrichment

Full-time 9am–5pm
€2304 per year
€75 per day
Part-time 9am–12:30pm or 12:30pm–5pm
€1152 per year
€42 per half day
The part-time program (12:30pm–5pm) does not include lunch.
Program unavailable during school vacations.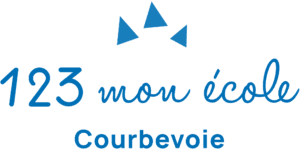 TODDLER COMMUNITY, AGES 2–3

Virtual
open house

Tuesday
1:30pm–2:30pm

Phone
call
Monday to Friday
9:30am–4:30pm


In-person
visit

Monday to Friday
9:30am–4:30pm