You can apply for 2023-2024 or 2024-2025: registration is now open.


Let's get to know each other
- During a telephone appointment
- During an individual school visit



Fill in the online application form
After an initial meeting, you can apply online directly on our website under the tab "Apply online".



The admissions office collects all the administrative documents needed to validate enrolment and prepare for the start of the school year
Admissions criteria

- Priority to fraternities and children already enrolled at 123 mon école
- Application complete and handed in on the requested date
- No selection "test
- Parents' support for the pedagogical project
- Balance of age groups and distribution of girls/boys within the groups.
Book an appointment or apply for admission online


Toddler and primary communities, ages 2–6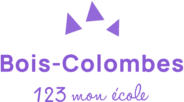 Toddler and primary communities, ages 2–6

Toddler and primary communities, ages 2–6